Mobile-first wealth management
Personal finance &
easy investing
Manage your wealth in a single, convenient app, with free accounts in key currencies, low FX rates and access to stocks and funds from all around the world.
Slide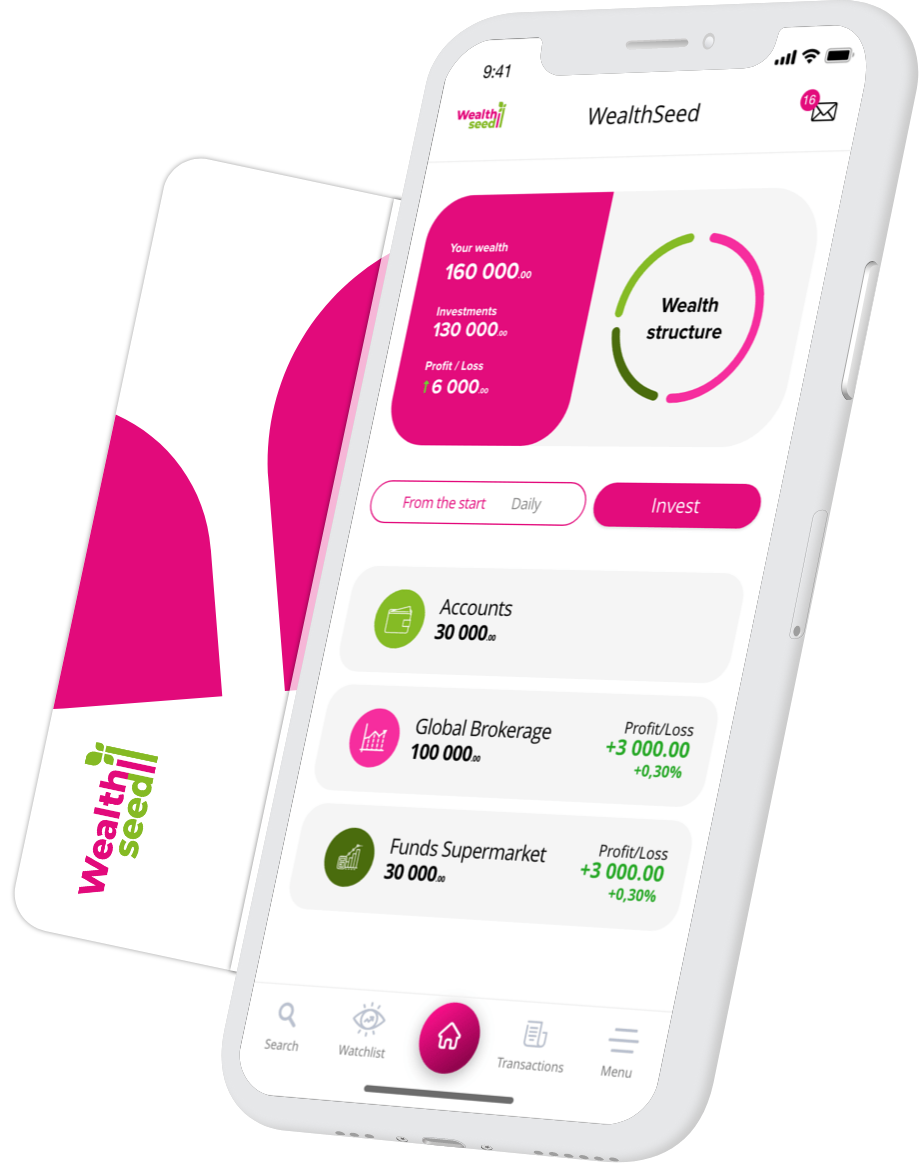 WealthSeed is an investment company and payment institution, supervised by the Polish Financial Supervision Authority (KNF). Clients 'funds are kept in a bank with guarantees from the State Treasury, and clients' investments are kept in segregated accounts with reputable financial institutions. Additionally, clients' assets are covered by the Central Securities Depository of Poland (KDPW) compensation scheme. More about Security.
All-in-one

wealth management solution
Commission-free purchase of mutual funds

and up to 30% ongoing cost reduction
Convenient access to mutual funds from all around the world via one, simple mobile app.
Free account

and multicurrency card
Use one account for both your investments and your day-to-day payments, without unnecessary transfers.
Portfolios

built with BlackRock Funds
Buy an investment portfolio tailored to your needs, investing in equity and fixed income indexes from across the globe, using BlackRock products, the world's largest asset manager.
BlackRock is a registered trademark of BlackRock, Inc. and its affiliates ("BlackRock") and is used under license. BlackRock makes no representations or warranties regarding the advisability of investing in any product or the use of any service offered by WealthSeed. BlackRock has no obligation or liability in connection with the operation, marketing, trading or sale of any product or service offered by WealthSeed.
Open your
free account now
Download the app or apply online
Open account in 10 minutes
Get to know the scope of the investment
Invest
Manage your money
Build your wealth